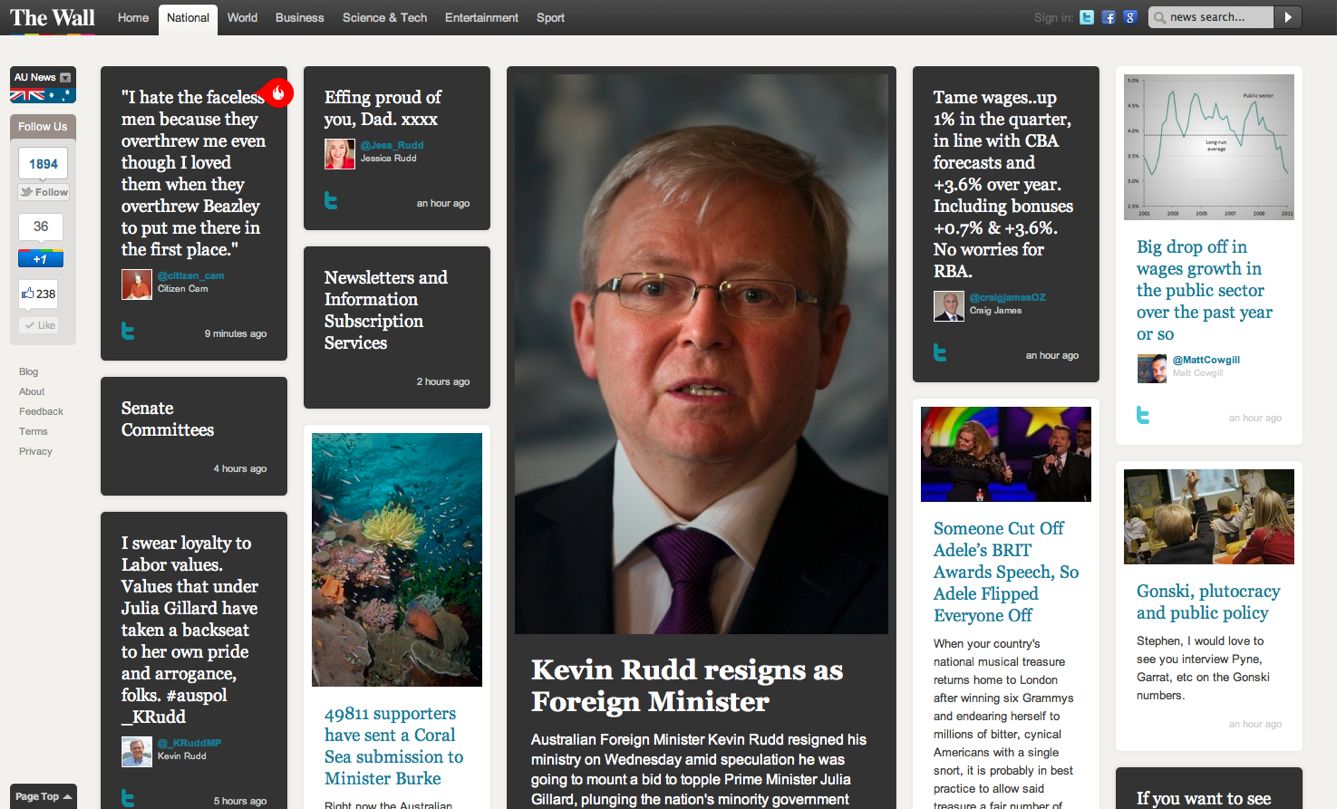 The Wall is a social media news site that automatically provides a real-time view of what is important to Australians, Americans and Brits by monitoring, analysing and publishing the most discussed topics on social media networks as they occur.
Each topic on The Wall features links to the most shared and debated articles, commentary and opinions, at that moment in time.
The front page of The Wall is automatically laid out based upon the important and freshness of each topic.
My role as editor of The Wall involves a mix of traditional editing, developing editorial frameworks, site moderation, quality control, tweeting and blogging.