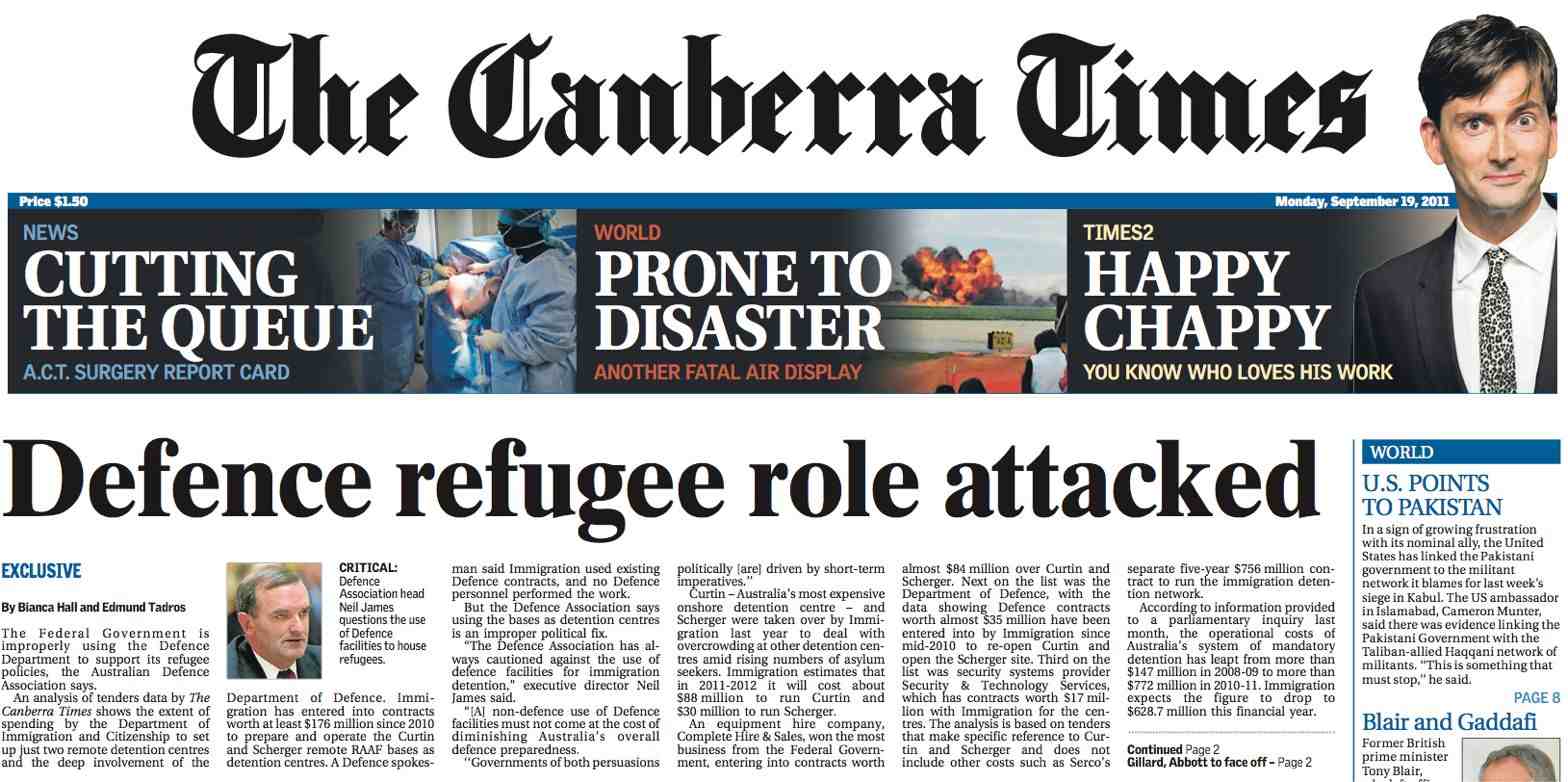 By Bianca Hall and Edmund Tadros
The Federal Government is improperly using the Defence Department to support its refugee policies, the Australian Defence Association says.
The Department of Immigration and Citizenship has entered into contracts worth at least $176million since 2010 – including $35million with Defence – to prepare and operate the Curtin and Scherger remote RAAF bases as detention centres.
Read more about the ADF's refugee role at The Canberra Times.