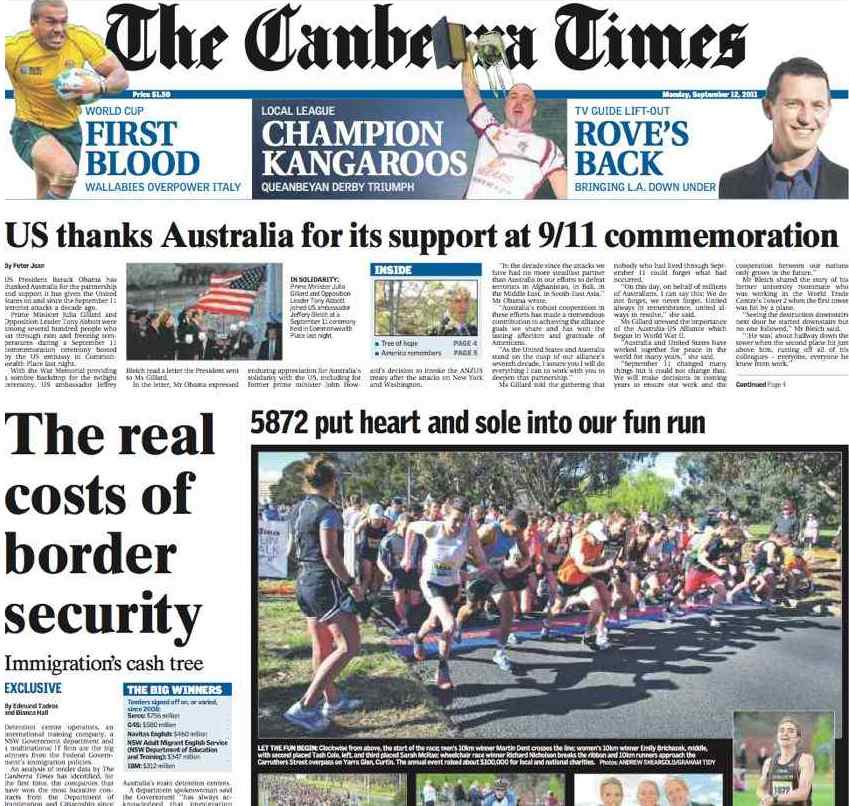 By Edmund Tadros and Bianca Hall
Detention centre operators, an international training company, a NSW Government department and a multinational IT firm are the big winners from the Federal Government's immigration policies.
An analysis of tender data by The Canberra Times has identified, for the first time, the companies that have won the most lucrative contracts from the Department of Immigration and Citizenship since 2008.
Combined with information from DIAC, a fuller picture has emerged of the true cost of the Federal Government's asylum-seeker policy, with a refugee advocate saying the money could be better deployed in cheaper community-based alternatives.
Read more about the cost of Australia's immigration policies at The Canberra Times.